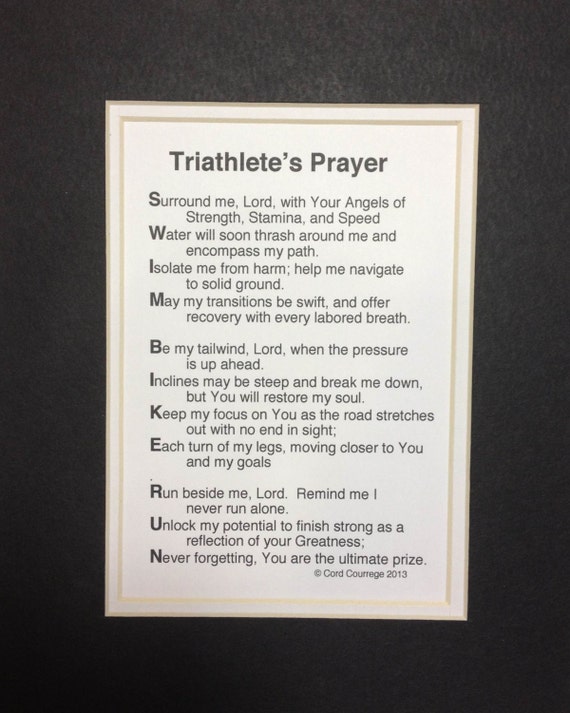 I have been doing some writing lately. Not just on this blog, but also on the side. It has mostly been about running marathons, racing triathlon, and general sports related themes.
I took it to another level and had them printed out, matted in black, white, and sometimes pink mat-board, and then put out for purchase on
Etsy
.
Click here to see all my writings including the Marathoner's Prayer.
I'm glad I finally got them put together. It was a lot of fun and there were also some interesting things I learned from this little exercise that I will share in a future post. That was a cool process, and I plan on compiling these into a version of a Kindle Book in the future.